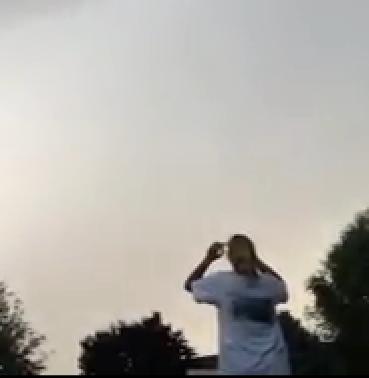 HAYDEN, Idaho- A Hayden woman says her mother is extremely lucky to be alive after a bolt of lightning struck a foot away from her. It happened Tuesday evening when a storm system rolled through, bringing lightning, thunder, rain and hail.
Wed, Aug 20, 2014
World Now Local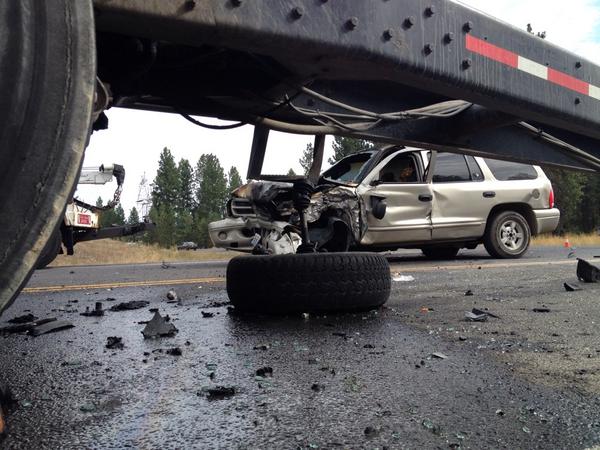 A North Spokane woman rescued from a fiery crash says she is looking for the people who saved her life. Dana Reed says she passed out while driving home on August 13th. Her Dodge Durango drifted into oncoming traffic and hit a dump truck at the intersection of Hawthorne and Parksmith. The SUV spun out of control and became wedged under the dump truck's trailer.
Wed, Aug 20, 2014
World Now Local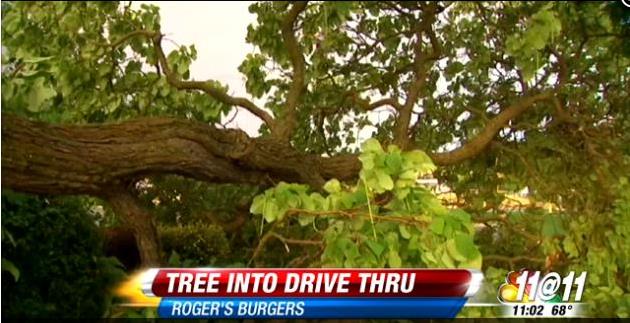 COEUR D'ALENE, Idaho - A Tuesday night thunderstorm knocked a tree into the Rogers Burgers drive-thru in Coeur d'alene. Employee noticed the tree around 7 p.m. The 100 year old tree split in half, but missed the building."It's a very old tree, and I know back in the day there used to be families that would come and gather here," said Marshal Busby, the general manager at Rogers Burgers.
Wed, Aug 20, 2014
World Now Local