Police say a costumed teenager who was found bloody and unconscious during Comic-Con was likely the victim of a fall, and the injuries weren't caused by an assault.
Fri, Aug 01, 2014
World Now Entertainment
More than 60,000 fans are rocking to a free Blake Shelton concert on the Atlantic City beach.
Thu, Jul 31, 2014
World Now Entertainment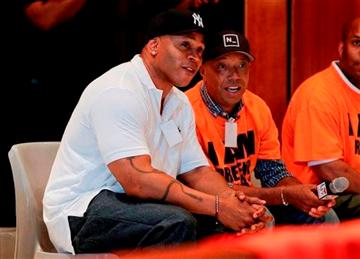 A group of young people at a New York City jail complex got some words of encouragement on Thursday from hip-hop mogul Russell Simmons and actor LL Cool J.
Thu, Jul 31, 2014
World Now Entertainment